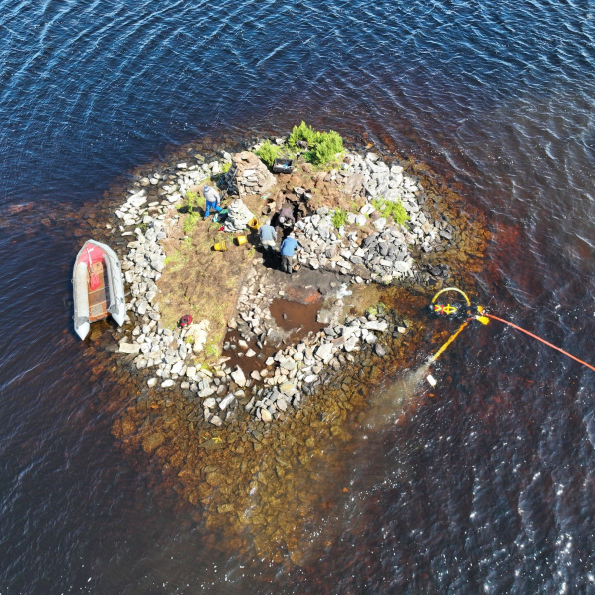 Crannogs, or artificial islands, exist in abundance in Ireland and Scotland.

Given their watery setting, which is excellent for the preservation of organic remains, these islands have produced an abundance of materials, offering a glimpse into the lives of people from the Iron Age to the medieval period and beyond. But did you know that recent discoveries in the Outer Hebrides have pushed back the date for crannog construction in Scotland by nearly 4000 years?

Investigating these newly discovered islands and their watery contexts is no easy feat, requiring diverse approaches that enable a glimpse both above and below water.

Join us for an engaging exploration of these Neolithic crannogs, where we'll uncover their secrets and delve into the innovative methods archaeologists are using to explore them.